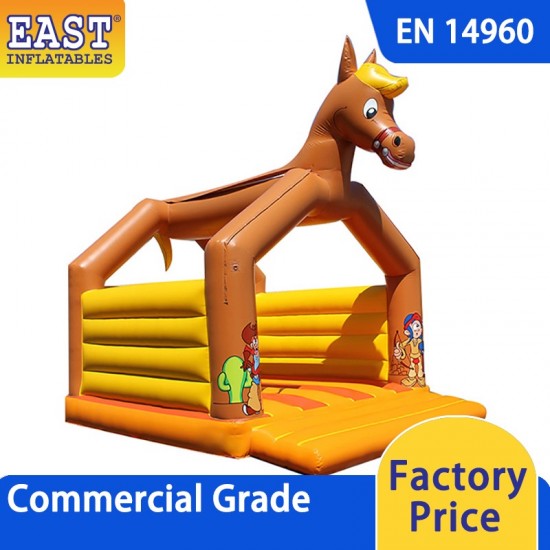 -20 %
Commercial Bouncy Castle
Commercial bouncy castles are widely available in the UK for rental and purchase. Many companies specialize in supplying commercial bouncy castles to businesses, event organizers, and indoor play centers.

A commercial bouncy castle is a type of inflatable play structure that is designed and built for commercial use, such as rental businesses, event companies, or indoor play centers. Unlike residential bouncy castles, commercial bouncy castles are constructed with heavy-duty materials and reinforced seams to withstand frequent use and heavy loads. They also often feature safety features like safety netting, anchor points, and emergency exits.

Commercial bouncy castles come in a variety of sizes, shapes, and designs to suit different business needs and customer preferences. They can be used for various occasions, such as school carnivals, community events, and birthday parties.

When buying or renting a commercial bouncy castle, it's important to choose a reputable supplier who can provide high-quality products that meet safety standards and regulations. It's also essential to follow proper installation and operating procedures to ensure the safety of users and prevent accidents.

Buy commercial bouncy castle for adults or kids to play in UK, East Inflatables is a leading worldwide manufacturer of bouncy castle from Europe, and Europe's largest bouncy castle for sale. All inflatables are Safety tested & built to BSEN:14960 Regulations. We could send commercial bouncy castle to England, Wales, Scotland, Northern Ireland. For example: We could deliver bouncy castle to London, Birmingham, Manchester, Liverpool, Leeds, Sheffield, and most places in United Kingdom.
Features
SKU:
E131030
Size(meter):
6m(L)x5m(W)x5.5m(H)
Size(feet):
20ft(L)x16ft(W)x18ft(H)
Stock:

In Stock

Model:

E131030

Dimensions:

6.00m x 5.00m x 5.50m

SKU:

E131030